The Guild benefit puts personal and professional evolution within reach.
Biggest financial barriers removed
Access learning programs with funding options from AdventHealth.
Gain valuable skills from online schools with flexible programs designed for working adults.
From the day you create your Guild account on, look to Guild support for help and guidance.
Los programas están disponibles en español (entre otros idiomas), y contamos con especialistas bilingües que pueden ayudarlo en español.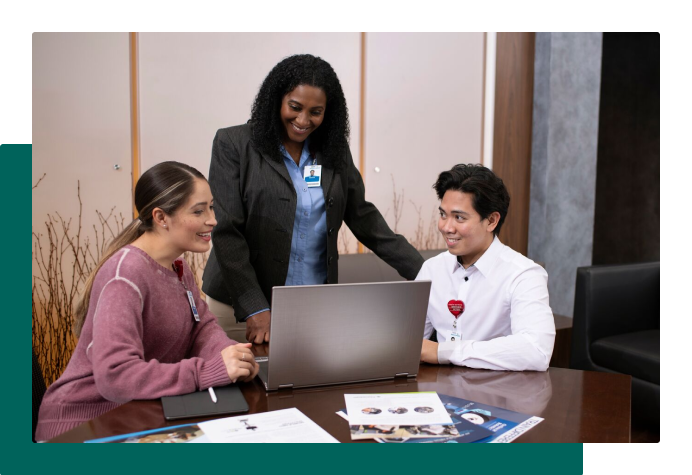 Biggest financial barriers removed
Through tuition-covered program options, education and new skills are within reach.¹*
AdventHealth-sponsored tuition for select undergraduate and master's degrees, certificates, bootcamps, high school completion, and college prep

Up to $5,250/year for other certificates, undergraduate and up to $10,500 for graduate degrees in the Guild catalog

$5,250 year for tuition reimbursement for approved programs outside of the Guild catalog

Required learning materials are covered or reimbursable for select schools in the Guild catalog up to the program funding cap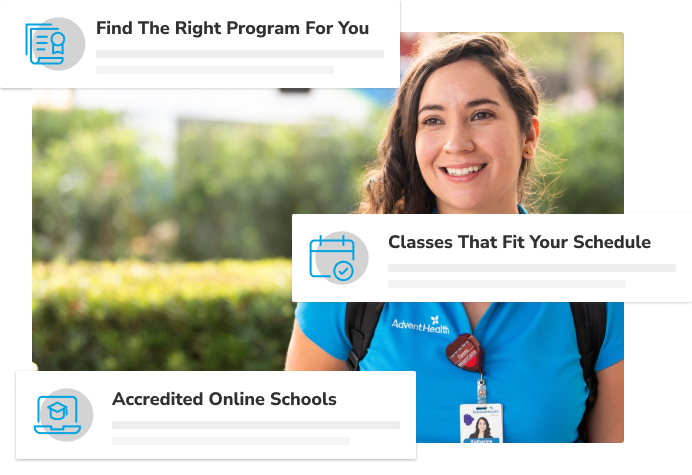 New and sharpened skills
Gain skills you can use to grow your career through flexible learning programs.
Variety of programs to choose from in the Guild catalog

Online and self-paced learning available to fit busy schedules

Top-ranked, high-quality schools and learning partners

92% of employees feel more confident in themselves and their skills as a result of being enrolled in a Guild program**

**Guild's survey responses from random and representative Guild Certified Network new learners over the last 24 months as of 01.01.2023
Support along the way
Count on Guild support for answers and guidance, helping you get set up, make a plan, and stay motivated.
Guild Specialists can walk you through your benefit, help you explore programs, and more

Guild coaches partner with you 1:1 to achieve your goals

75% of employees using Guild coaching say it's a contributor to their academic success**

**Guild's survey responses from random and representative Guild Certified Network new learners over the last 24 months as of 01.01.2023
What Guild learners are saying
I think if anything, [my education] can lead to more opportunity for me, growth opportunity. It can lead to better understanding in our company of what workforce planning is and then help build and grow the organization the right way so that we're thinking strategically about the future.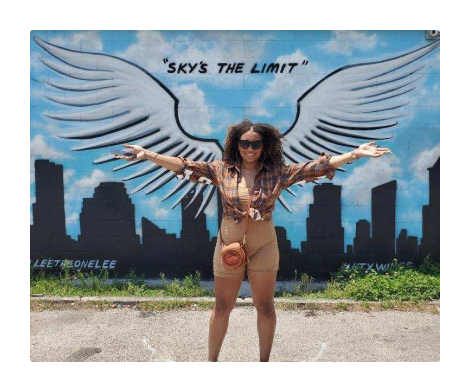 Opportunity is yours. Create your account.
Sign in
¹ Education assistance provided in excess of $5,250 within one calendar year will be treated as taxable income to the team member for federal and state income tax purposes and will be reported on your W-2.
*If applicable, grants and scholarships are applied to tuition and fees before employer funding.